The Liverpool U19s play Man City in the quarter-finals of the UEFA Youth League on Wednesday afternoon, with Steven Gerrard's side in fine form.
With a mass exodus from the U23s ranks and a subsequent host of promotions from his ranks, Gerrard has seen his U18s side suffer in the first months of 2018.
Since the turn of the year, they have played seven, won three and lost four, including defeat to Arsenal and Tottenham in the FA Youth Cup and the Premier League Cup respectively.
The 37-year-old has overseen back-to-back victories in their most recent two games, however, with Remi Savage, Jack Bearne and Niall Brookwell, promoted from the U16s, his goalscorers.
His attention now turns to the U19s, however, and a make-or-break European clash with City at the Academy Stadium, with the looming presence of the Etihad a reminder of their future ambitions.
Victory over City would see Liverpool book their plane to Nyon, where a semi-final clash with one of Barcelona or Atletico Madrid would await, before a hopeful final on April 23.
Gerrard can head into this clash full of confidence, with his young Reds having won six times and lost just once in their seven games in the tournament so far.
They reached the quarter-finals through an excellent 2-0 victory over Man United at Prenton Park, while City progressed via a penalty shootout, after being held to a 1-1 draw by Inter Milan.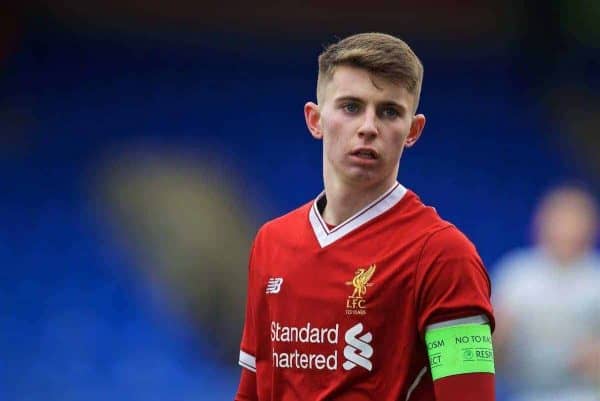 While his U18s sides have been chopped and changed of late, Gerrard has been able…