The 29th anniversary of the Hillsborough Disaster was marked not by the usual minute of silence before the closest home game to April 15, but instead by a minute of applause at Anfield prior to Saturday's game against Bournemouth.
It was a strange experience in many ways.
Brought in from the continent, and often used in this country as a way of drowning out any heckling from opposing fans for polarizing figures or events, the minute of applause isn't a universally embraced phenomenon in this country.
A conscious decision on behalf of the families of the 96 victims, however, it marked an invisible line in the sand of sorts. Instead of contemplating the painful loss of those who never made it home from the 1989 FA Cup semi-final, it was a gesture in celebration of their lives.
It was maybe a sign that there is a degree of peace to be found for those who lost their loved ones at Hillsborough. Or at least a first step in that direction. There will never be a cure for the pain, but a post-bereavement peace that most people eventually locate when they lose a loved one might be possible.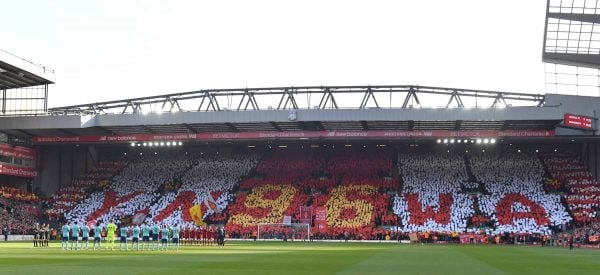 Among the many things of which were stolen from the families of the victims of the Hillsborough Disaster by South Yorkshire Police, and countless other institutions of both power and public trust, post-bereavement peace will have been a particular torment. A torment which took too many good people to an early grave of their own.
The death toll of the Hillsborough…