Liverpool's 3-0 hammering of Manchester City evoked memories of the very best nights at Anfield for Jeff Goulding.
Urchins atop of gate posts, reds perched on roof tops, streets bathed in flare light and smoke filling a golden sky; it may have seemed like Dante's Inferno to the City team bus as it weaved its way past the Arkles and onto Anfield Road, but to Liverpool supporters this was paradise—and it was still more than an hour to kick-off.
They sang Allez, Allez, Allez, a new anthem born in the pubs around Liverpool and transported onto the Kop and away grounds alike.
Soon all four corners of the old stadium on Walton Breck Road would reverberate to its tune, as even Reds in the posh seats belted out its chorus.
This was Anfield—gut-churning, blood-curdling, heart-pounding, spine-tingling, voice-shredding, fist-pumping Anfield, in all of its wonderful glory.
Away supporters may say it's a library.
To be fair when they rock up with their moronic chants about unemployment, flicking their way through their '101 soccer chants and banter' catalogues, it sometimes is.
Not on nights like this though, not when the stakes are so high, and never in Europe under the floodlights.
City's supporters and some of their players made a huge miscalculation when they tried to play it down.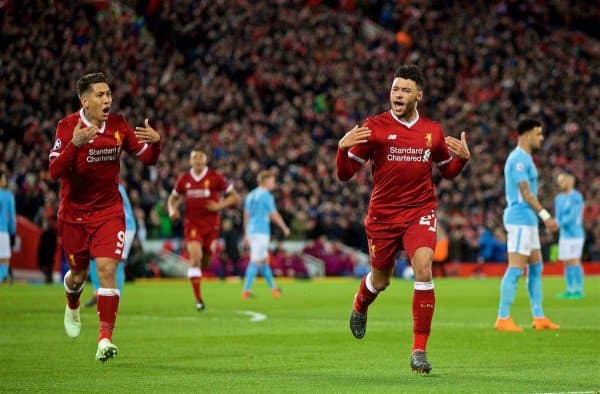 To be fair to them, others have made the same mistake and suffered in the same way. Remember the Madrid press declaring in their banner headline: 'This is…