A fantastic weekend of Premier League entertainment awaits, with Liverpool taking on Everton and Man City looking to seal the title against Man United.
The Reds earned a big win last Saturday, prior to their stunning Champions League victory over Man City, beating Crystal Palace 2-1 at Selhurst Park.
Chelsea's 3-1 defeat at home to Tottenham the following day means Antonio Conte's side are now eight points adrift of Spurs in the top-four battle.
Elsewhere in the league, City cruised past Everton at Goodison Park, Man United overcame Swansea City and there were important wins for Newcastle United and West Ham.
West Brom are all-but relegated, with Alan Pardew stepping down as manager on Monday, and Stoke City and Southampton join the Baggies in the bottom three.
Here's a look at the best of this weekend's fixtures, with two enormous games standing out.
Ones To Watch: Everton vs. Liverpool & Man City vs. Man United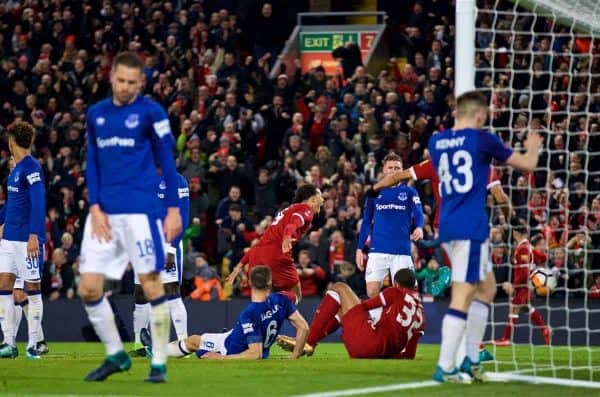 It is obvious where the best matches lie over the next two days, with the Merseyside and Manchester derbies both taking place on Saturday in a mouthwatering afternoon of top-flight action.
Admittedly, Liverpool and City's Champions League quarter-final second leg next Tuesday does mean both matches play second fiddle ever so slightly, but it still means a huge amount.
The Reds head to Goodison Park looking to further cement their place in the top four, with their local rivals playing some appalling football under Sam…