Rafael Benitez celebrates his 58th birthday on Monday and the Spanish manager is continuing to prove critics wrong after another fine season with Newcastle.
The ex-Liverpool boss is certainly popular among the Reds fanbase, but that doesn't always extend to his other former clubs.
And, more bizarrely, an appreciation of what he's achieved doesn't seem to reach to fans of other clubs.
But this year it's a happy birthday indeed for Benitez: his club are safe from the drop, Newcastle's supporters certainly appreciate him and there are a handful of other Premier League teams who could do far worse than look his way this summer.
Of course, old habits die hard: even those who have been in blatant need of an upgrade, a reshuffle, a wake-up call, anything at all for the best part of a decade still refuse to acknowledge how good a job he'd do.
I'm seriously concerned if you think Rafa is the answer.

— John Cross (@johncrossmirror) April 15, 2018
And that's to the relief of Newcastle supporters.
Thirty-three matches into the season, the Magpies are not only safe—or at least past the magic 40-point mark—but are sitting in the top half.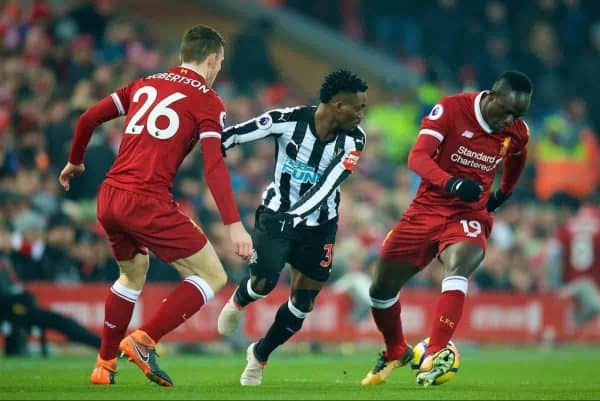 Tenth place, with a newly promoted side, one point behind Everton with their enormous summer spend, two points behind 2016 champions Leicester.
It's an astonishing achievement, and one which follows on the back of a title-winning campaign no less, with Benitez guiding Newcastle to top spot in the…