Mohamed Salah is busy rewriting the history books this season, but he has a long way to go to reach the number of celebrations some wide men have undertaken for the Reds.
With 36 goals in all competitions this season, Salah has become the latest of a new generation of players, the goalscoring wide men who are neither winger nor striker, but somewhere in between.
While the current fanbase might be revelling in regularly belting out their ode to the Egyptian King, previous years have seen wide players of all sorts regularly find the back of the net too.
Although, it must be noted, perhaps not quite as prolifically as Salah has done this year!
Salah doesn't yet rank as the highest goalscoring wide player in club history, but if he remains at Anfield and keeps up his rate of impact, it won't be long before he's right up there with some of the biggest names in Liverpool history.
Here are five greats of the past who have given Salah something to live up to.
Billy Liddell (1946-60)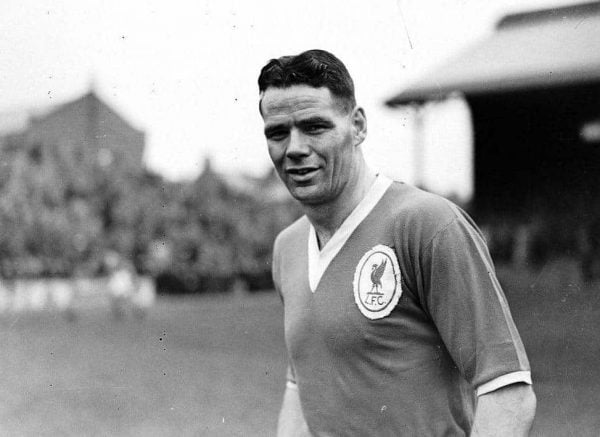 The undisputed heavyweight of not just Liverpool's wide goalscorers, but indeed of much of the history of the club itself.
Liddell plundered 228 goals for the Reds across a 14-year span, amassing well over 500 games for the club.
His goal tally was boosted somewhat by playing up front in the latter part of his career, but he was already viewed as one of the finest-ever in red thanks to his incredible displays from the flanks.
Liddell was captain of the club after they…