We round up the latest Liverpool FC news and rumours, debunking tired stories linking Roberto Firmino with a potential move to Bayern Munich.
Firmino to Bayern Claims Debunked
Journalist Rory Smith undoubtedly regrets his assertion on BBC Radio 5 Live last week that, if Robert Lewandowski were to make the move to Real Madrid, Bayern Munich would be interested in Firmino.
After his comments were picked up by tabloids and ravenous supporters alike, Smith spent the following days swatting away stories suggesting he had the inside scoop.
Now, over a week later, the Liverpool Echo have inexplicably brought the subject up again, this time relaying Ian Wright's comments on Sky Sports.
This seemingly ignores the fact that Wright was in the studio with Smith at the time and has repeated this as fact despite this being far from the case.
Of course, any story linking Firmino away from Liverpool is likely to gain traction online…
Can Addresses '£200k Contract' Claims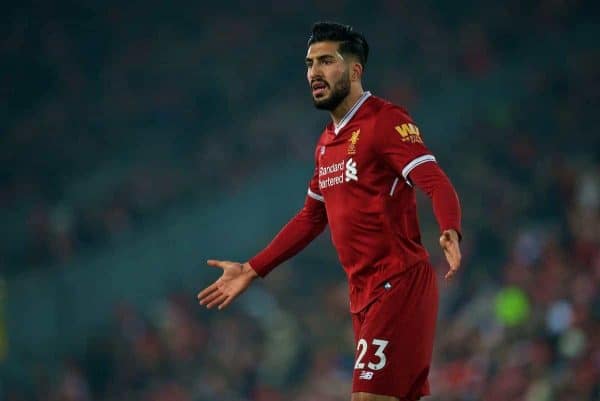 Emre Can's future is a hotly debated topic among Liverpool supporters as the season nears its conclusion, with the midfielder expected to leave on the expiry of his current contract in July.
Can is on the radar of both Juventus and Borussia Dortmund, likely among a host of other top clubs, though he is yet to rule out extending his stay at Anfield.
A laughable story in the Sunday Mirror claimed the 24-year-old had 'demanded' "more than £200,000 a week" to sign a new deal with…