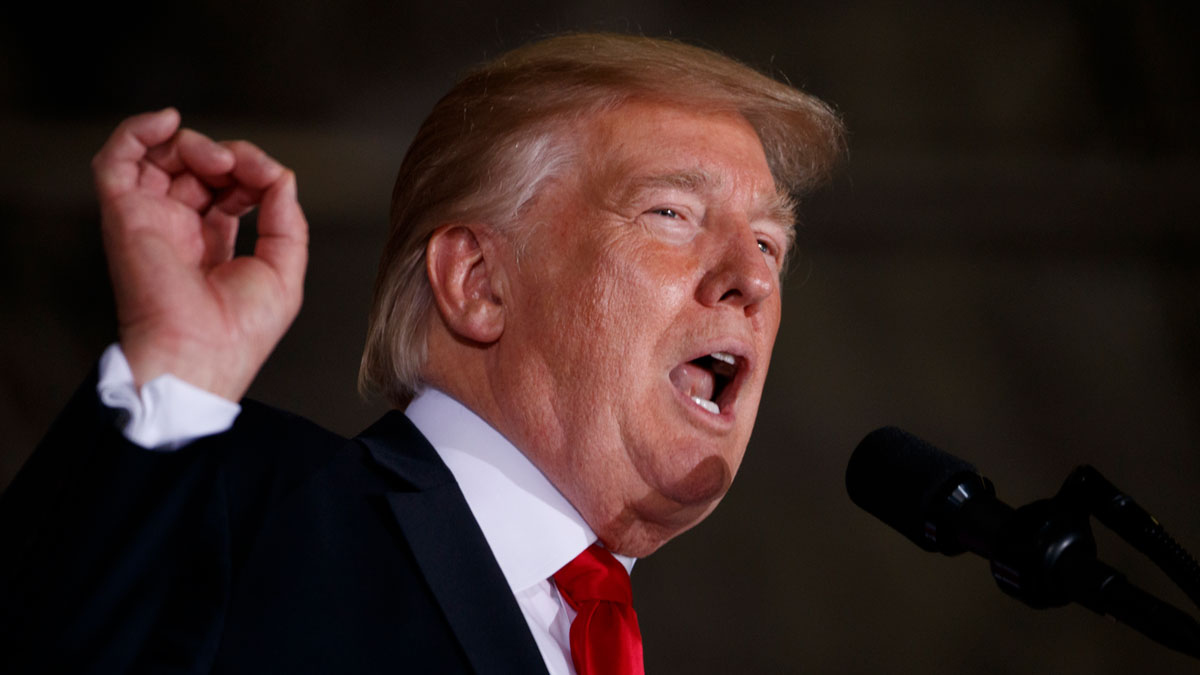 President Donald Trump on Sunday morning retweeted a number of Internet memes, including an altered video that shows him driving a golf ball into the back of Hillary Clinton. 
The retweeted video is captioned, "Donald Trump's amazing golf swing #CrookedHillary." 
In it, Trump wears a red "Make America Great Again" hat and tees of on a golf green. The video then cuts to a scene of Hillary Clinton walking onto an airplane and being hit by the golf ball, causing her to trip and fall. 
It was one of a number of memes Trump retweeted Sunday morning. Others included an electoral map that was pure red, captioned: "keep it up Libs this will be 2020." 
He also insulted North Korea leader Kim Jong Un in his morning tweetstorm, calling the dictator "Rocket Man." 
"I spoke with President Moon of South Korea last night. Asked him how Rocket Man is doing. Long gas lines forming in North Korea. Too bad!"
Trump's words on North Korea come after Kim said Saturday that his country is nearing its goal of "equilibrium" in military force with the United States after a number of missile tests in the region. 
Published 2 minutes ago