Liverpool cruised to a 3-0 win against Bournemouth, and Jurgen Klopp explains how his counter-pressing tactics helped them do so.
It was a strong lineup for the reds despite their recent shifts in the Champions League, which suggests the manager may rest players for the next game against West Brom, with a place in the top four looking reasonably comfortable.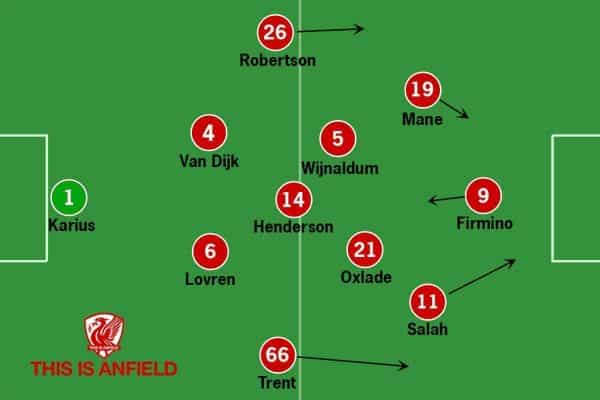 Praise the Pressing
As he often does, Jurgen Klopp praised his side's counter-pressing in his post-match press conference.
He didn't quite go as far as to call it the best counter-pressing performance, as he has after certain games in the past, but he left those listening in no doubt that he was pleased with this side of the game.
He also explained that this method of defending might not be as intensive as people think, as the aim is to win the ball back quickly rather than absorb pressure for long periods:
"Controlling the game like this is the most important thing to do. We created lots of chances, good situations; we looked mature, fluent, flexible.

"What you need in a game like this, against a side who wants to counter-attack, which is normal if they are that much under pressure — the counter-pressing was outstanding, that the boys did there.

"It's a big misunderstanding because people always think that it's the most intense kind of defending, but it's less intense defending because it's the shortest way. The boys did fantastic.

"I think around about 75 minutes,…